Cancelled - EMIS NUG 27th Annual Conference and Exhibition
Due to the current COVID-19 pandemic the EMIS NUG Committee has decided to cancel the conference, planned for September 2020 in York. You will all appreciate that we are very keen to follow the government's advice and allow our healthcare community to concentrate on dealing with the ever-changing situation at this time.
We appreciate your ongoing support and our plan is to schedule the next annual conference for the Autumn of 2021, by which time we hope colleagues will be able to attend such gatherings again.
We will keep you informed via our website, so please look out for the new date for 2021. If you have any queries, please contact info@emisnugconference.com. 
We sincerely hope our colleagues and their families remain safe and well at this very difficult time.
Best regards
EMIS NUG Committee
EMIS NUG Annual Conference
The EMIS NUG is all about bringing primary care practitioners together to learn more about how to make the most of our systems knowledge and IM&T experience.
About EMIS National User Group
The EMIS National User Group (EMIS NUG) is a non-profitmaking organisation set up to improve the use of health information.
To achieve this, the group supports EMIS users to get the best possible use out of their computer system by providing training and educational materials. It is a registered charity and operates completely separately from EMIS.
The group was formed in 1991 following a meeting of interested parties (largely drawn from the small number of Local User Groups that existed then) who thought that a national user group would be useful. Since 1991, the group has grown considerably and now has over 1,400 members practices, representing GPs, nurses and practice.
The group's mission statement is "Improving patient care through the use of IT for healthcare users by healthcare users".
Any Practice or Primary Care Organisation (PCO) working with the EMIS system can join. We encourage all team members to take full advantage of the NUG membership, whether you belong to a single-handed, large group practice, or PCO. Membership of the NUG will give you the opportunity to meet people like you who use IM&T to strive for better care, better management, and who face the same challenges.
EMIS National User Group membership offers exceptional value for money and gives you access to the entire community and a wealth of educational resources.
A HUGE thank you to all our attendees, sponsors, speakers, organisers and friends who joined I. Our 2020 Virtual Conference today. It was a new venture for all of us. Great to have so many doing their bit to look after our patients so well....
*Tomorrow is the 2020 national EMIS NUG conference*. Virtual this year. *FREE to attend*. Still time to register. Dip in & out throughout. Sign up today. All events recorded for access later too. emisnug.org.uk/benefits/confe…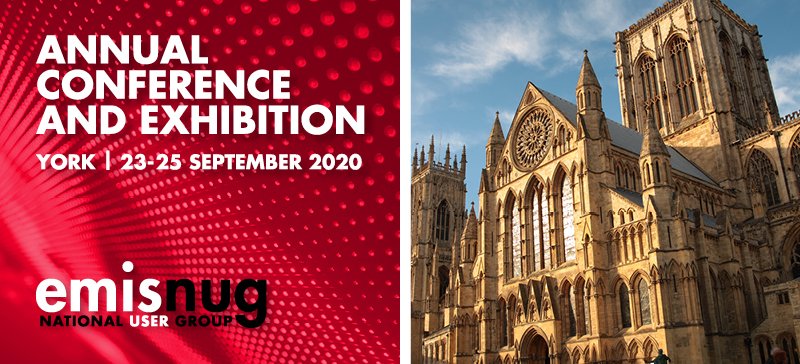 SAVE THE DATE! EMIS NUG 2020 Annual Conference and Exhibition! We are delighted to bring you back to York Racecourse for another engaging conference taking place from the 23-25 September 2020. Register your interest here: events.rapiergr...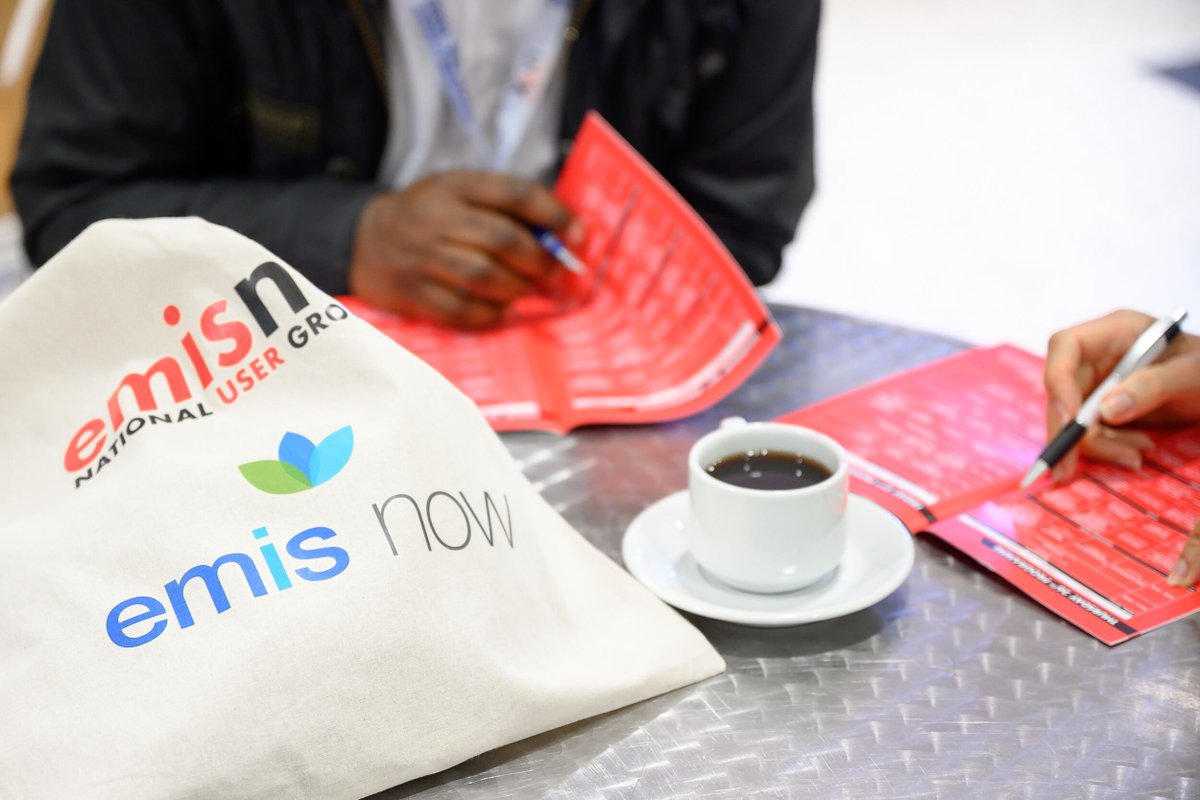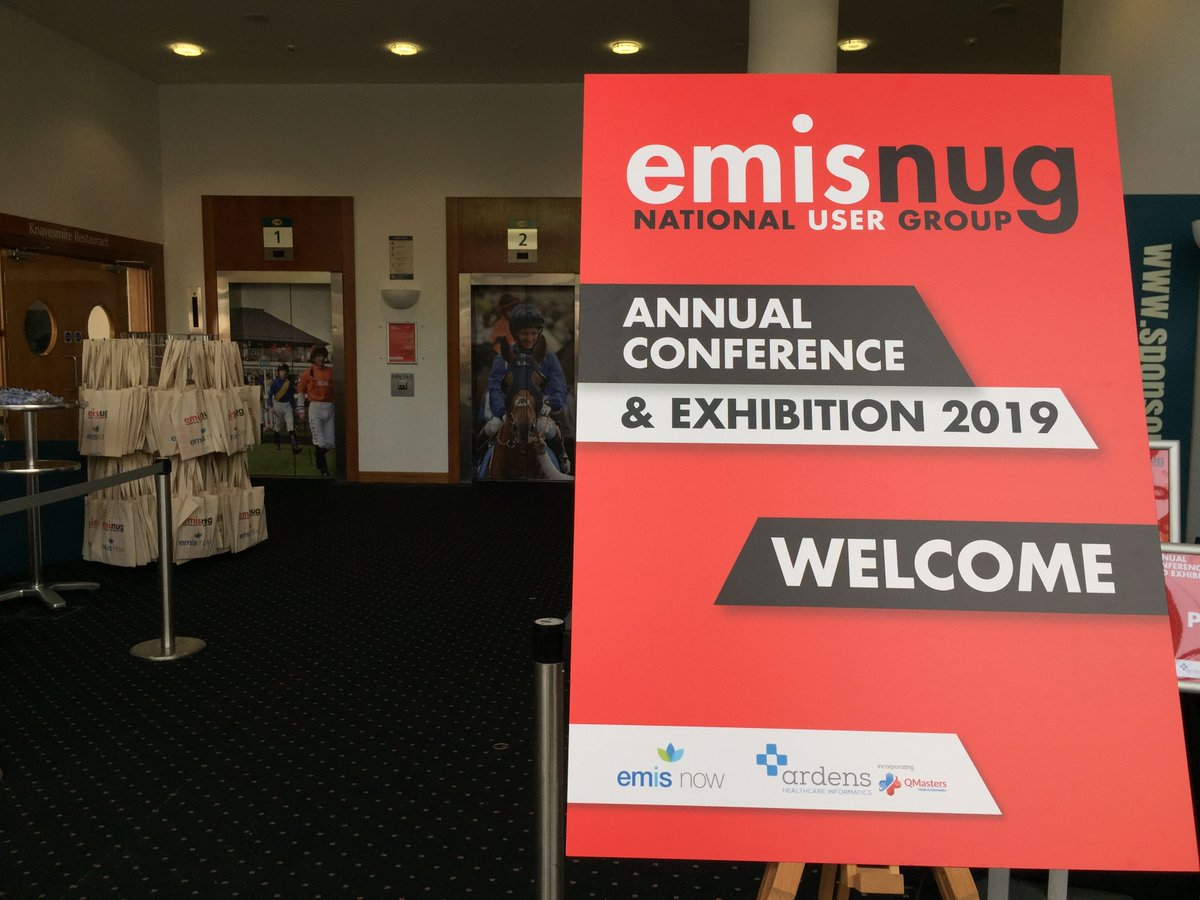 Set up complete! We're looking forward to welcoming you tomorrow! #EMISNUG2019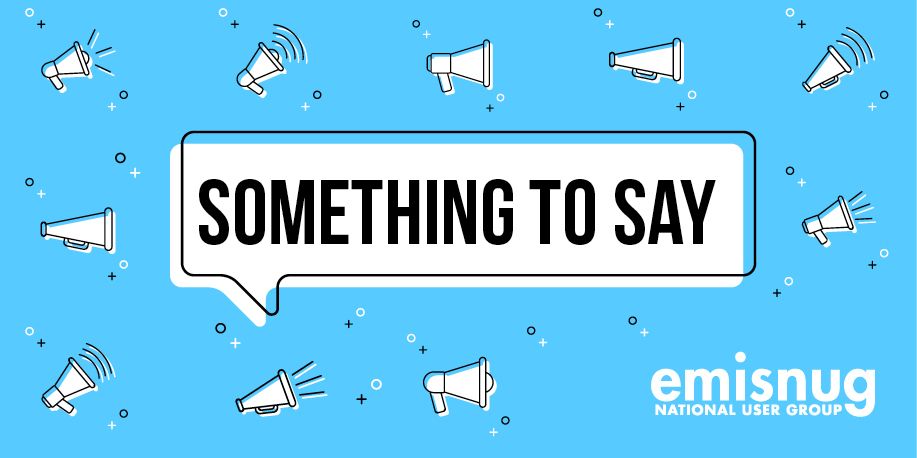 If you are joining us in York at our 26th Annual Conference and Exhibition you should have now received your joining instructions (including accommodation details). Please contact the organisers if you have not received an email. We...
EMIS NUG Conference Organisers
Rapier House
4-6 Crane Mead, Ware
Hertfordshire, SG12 9PW
EMIS National User Group
Suite 25 Enterprise House
Kingsway North
Team Valley
Gateshead
NE11 0SR